Welcome to the Healthy Living Buyers Club
Save 10%, now, by signing up! We will send you a 10% off coupon code for your first order!
Customized weekly boxes containing Fresh, Natural, Organic, Local food and dry goods year round!
Learn More
HLBC Updates & Announcements
Member of Whidbey Island Grown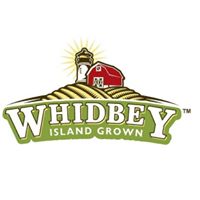 HLBC staff will be in the store every Friday except on-line Azure Fridays.
Monthly Milk orders due by the 25th of every month.
Winter Pantry Boxes available
BARGAIN BIN!! Type "bargain" into the search box to find this week's great deals. New items added weekly!
Bi-Weekly Pre-Order Deadline Change: All pre-orders must be submitted by Wednesday, 1 PM
New & Featured 
Items at HLBC!!
REMINDER!! We are currently on a bi-weekly pre-order schedule. Check the calendar for order dates.
(COMING SOON!) The HLBC Pre-Pack Weekly Box!!
A lovely pre-packed box full of fruits & vegetables for 4-5 people. Click here for more info. 
NEW PRODUCE ITEMS!!
Eggplant
Pomegranates
Persimmons
Navel Oranges/Cara Cara, Blood Oranges
Satsumas
Roma Tomato-On-Vine
Fresh Tumeric
Living Bibb Green Lettuce
 HLBC Hours &
Order Schedule
How to order your customized boxes!
HLBC Bi-Weekly Pre Order Submission Window:
Monday, 1 PM- Wednesday 1 PM
HLBC Bi-Weekly Pre Order Pick Up: Friday, 3-6 PM & Saturday 9:30-6:30
Self-Serve Shopping:
Tuesday & Saturday 9:30-6:30
We are also a drop point for the monthly delivered Azure Standard orders!
Azure Standard on-line orders due by 4 PM, January 22nd  www.azurestandard.com