Welcome to the Healthy Living Buyers Club
Customized weekly boxes containing Fresh, Natural, Organic, Local food and dry goods year round!
HLBC Updates & Announcements
New & Featured
Items at HLBC!!

HLBC Hours & Order Schedule
HLBC staff will be in the store every Friday except on-line Azure Fridays.
NO weekly pre-orders will be taken on the on-line Azure Order week.
All Loose-Leaf teas are pre-order only.
NEW ITEM: Local Lamb Available from 3 Sisters' Farm, Whidbey Island
BARGAIN BIN!! Type "bargain" into the search box to find this week's great deals. New items added weekly!
Soon to be discontinued??? If there is an item that you do not want to see discontinued, let us know and we will consider keeping it available!
Weekly Pre-Order Deadline Change: All pre-orders must be submitted by Wednesday, 1 PM
UPDATED Organic Pantry Basics Boxes! Box I & Box II  Just add to your cart along with any other fruit, eggs, meat, chocolate, tea, and other grocery items that you need for the week.
50% off BRITT'S CURRY KRAUT!
CHEESE OF THE MONTH : Cypress Grove Humboldt Fog
WILLOWOOD FARM PRODUCE!! We, once again, have local Whidbey produce on the pre-order list this week. Enter "Whidbey" in your product search to view all of the current offerings 🙂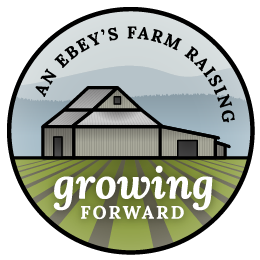 Special Orders are due April 24th, 3PM   (Mountain Rose Herbs, Hopewell Essential Oils, HLBC Azure, Tropical Traditions). More information will be sent via e-mail. 
HLBC Weekly Box Order Entry & Deadline:
Monday, Noon- Wednesday 1 PM
HLBC Weekly Box Pick Up: Friday, 3-6 PM & Saturday 9:30-6:30
Self-Serve Shopping:
Tuesday & Saturday 9:30-6:30