Welcome to the Healthy Living Buyers Club
Customized weekly boxes containing Fresh, Natural, Organic, Local food and dry goods year round!
HLBC Updates & Announcements
New & Featured
Items at HLBC!!

HLBC Hours & Order Schedule
Member of Whidbey Island Grown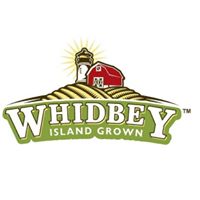 HLBC staff will be in the store every Friday except on-line Azure Fridays.
October Milk orders due by September 27th.
Fall Pantry Boxes coming soon!
BARGAIN BIN!! Type "bargain" into the search box to find this week's great deals. New items added weekly!
Weekly Pre-Order Deadline Change: All pre-orders must be submitted by Wednesday, 1 PM
This Week's Featured New Item!
Pacific Rim Institute Raw Prairie Honey, Coupeville, WA
Our native prairie habitat serves all pollinators including bumblebees, other wild bees, wasps, butterflies, moths, bats, birds and yes, honeybees! With over 60 species of native plants on our prairie, the pollinators have many choices. They are critical to the fertility and production of many of these plants, as well as, of course, our food crops. The hives you see on our prairie are managed by Sue Cobey a globally recognized queen bee expert, and Tim Lawrence, WSU Island County Extension Director. These queen rearing hives don't produce as much honey as regular hives, so our supply is limited. Some of the rare native plants that PRI is working to recover include the endangered golden paintbrush as well as camas, chocolate lily, sea blush, and Oregon sunshine. Your purchase of this honey directly supports the work of PRI in restoring and expanding our vanishing native ecosystems throughout the region, while educating people and communities about how we can all live more sustainably.
Special Orders are due October 9th, 3PM.    (Mountain Rose Herbs, Hopewell Essential Oils, HLBC Azure, Tropical Traditions). More information will be sent via e-mail. 
Azure Standard on-line orders due by 4 PM, October 23rd www.azurestandard.com
HLBC Weekly Box Order Entry & Deadline:
Monday, 1 PM- Wednesday 1 PM
HLBC Weekly Box Pick Up: Friday, 3-6 PM & Saturday 9:30-6:30
Self-Serve Shopping:
Tuesday & Saturday 9:30-6:30